I am available for one-on-one personal coaching.
I work with people who want to:

overcome skeletons in their lives.

make a specific change or difficult decision.

reach a goal and need encouragement.
Things I can help you with:
Things I cannot help you with:
A new perspective. Sometimes, all you need is someone with a fresh, new perspective to look at your situation and help you see the way out.

Reaching your goals. If you need someone to help you figure out the steps, brainstorm ideas, and check in with you on your progress, call me!

Dealing with overwhelming emotions. When you're facing fear, frustration, anxiety or anger, I can help you by customizing the strategies mentioned in my book.

Being more grateful. I can help you remember all the things you have to be thankful for, and help you figure out a way to grow more gratitude.

Leaving victimization behind. I can help you recognize where you are thinking like a victim and help you learn to think differently.

Being in a relationship. I will listen and work out specific strategies to find ways to be true to yourself and reconnect, or disconnect, with your partner.

Overcoming an addiction. If you are trying to tackle an addiction, as discussed in my book, I can help you by exploring what need you're trying to fill, and by being your accountability partner. Don't do it alone!

Evaluating your current life. Not sure why you're so unhappy? I can help you figure out why.

Using the Law of Attraction. I can help you understand how this universal law works and talk specifically about your situation and what you'd like to change.

Making a career change. If you aren't happy at your job, I can help you discover what you'd love to do and help you make the change.

Feeling sorry for yourself. I will not join in on any pity party whatsoever. So don't call me if you just want someone to complain to. 🙂

Feeling disempowered. If you are happy feeling like a victim all the time, don't call me. I am here to help you stop feeling like a victim, not to reinforce it.

Ignoring your intuition. I am here to help you listen to your intuition, not ignore it. If it's telling you, or me, something, I will not pretend otherwise!

Business-specific advice. I am not a business-development or marketing coach. I can, however, help you recognize thought patterns that might be holding you and your business back.

Child rearing. I have no children and I'm not a certified parenting counsellor.

Climbing Mount Everest. Sorry, no mountaineering experience! I can, however, believe in you and help you pack. 🙂
---
Victims welcome: Through my work with the local Victim Support Unit, I have a great deal of experience and training working with victims of crime and tragedy.
Sensitive situations welcome: I am completely confidential and will never reveal anything about your situation to anyone.
University students welcome:   I have been there, done it, and remember what it's like. I worked very hard to complete a BSc in Physics, so I can relate to your workload!
---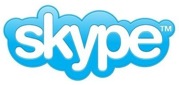 I do all my work using Skype, so calls are free for both of us. We'll use video whenever possible. The first 30-minute meet-up is free so we can get to know each other and decide if we are "right for each other." If we both agree, we'll each look at our calendars to book the next appointments. Rates are:
30 minutes: $30
45 minutes: $40
60 minutes: $50
E-mail me to schedule your free meet-up!