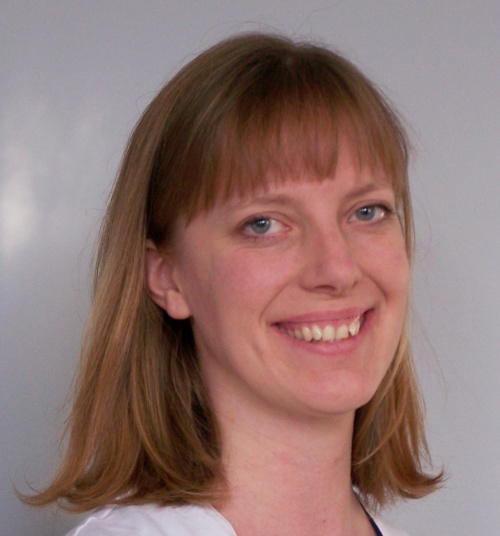 Teresa Griffith grew up on a farm in central Alberta. After graduating high school, she became a starving student at the University of Alberta, studying physics. She enjoyed it very much, although she didn't always know it at the time. Upon finishing, she got the excellent and challenging job of Staff Scientist at Science North, an interactive science centre in Sudbury, Ontario. Seven years and one marriage later, for something completely different, she undertook the intensive training to become a Flight Service Specialist at Nav Canada. When given the opportunity to leave her job and do something she loves even more, she took it, and started her own canoe and kayak outfitting company, Flow North Paddling Company. She loves to canoe and kayak, as well as knit, paint, sing, blog, and do all kinds of outdoor activities. She has done several hours of helicopter flight training, purely for the challenge and the thrill of flying.
Note From Teresa:
I am a chronic optimist. Like all chronic diseases, it won't kill me, just hang on forever until I die of natural causes. Unless unnatural causes interfere! Although I don't have a lot of enemies, I think that wearing disguises and moving from place to place every few years ought to give me my best chance!
So, you have a few skeletons in your closet, too! I want to help you learn to live in the present and have more hope. I'll take you from basic identification and sorting, through maintenance for the closet and its inhabitants, how to handle nosy people, and everybody's most pressing problem — what to do when the closet is full and there's another one in the making!
Ah, yes, we have all made mistakes, and most of us have scars and live with the evidence, but life's big or little blunders don't have to out-live their welcome. Whatever your background, whatever the mistake, I hope this book will help you shove those skeletons back in the closet and start your thriving life of… more mistakes!
Teresa's Other Writing
York Boat Captain – 18 Life-Changing Days on the Peace River
Articles on Lifehack.org
Rural Roots Magazine