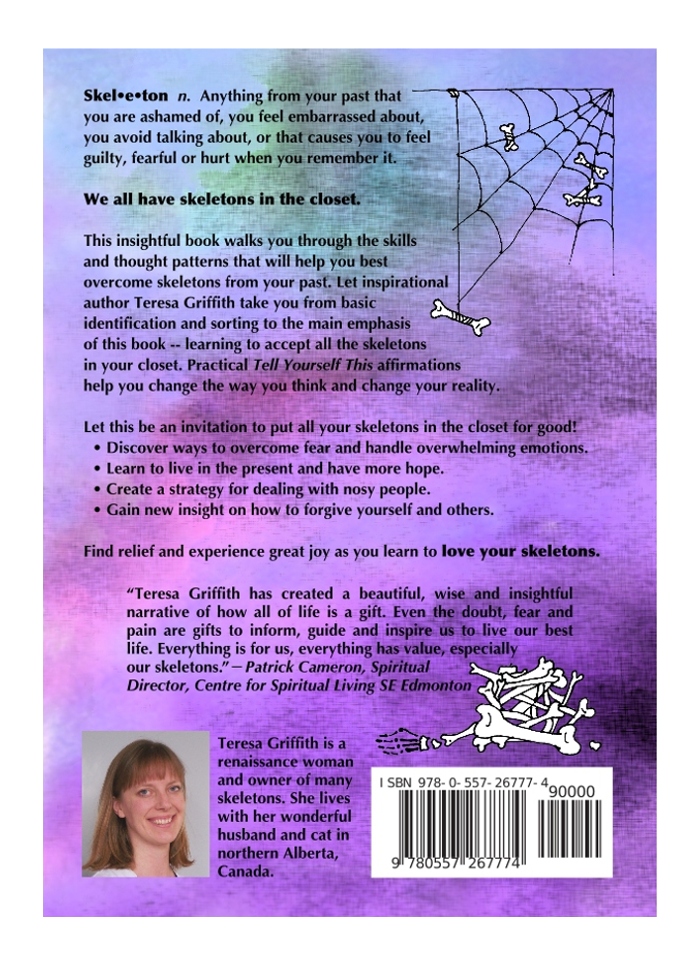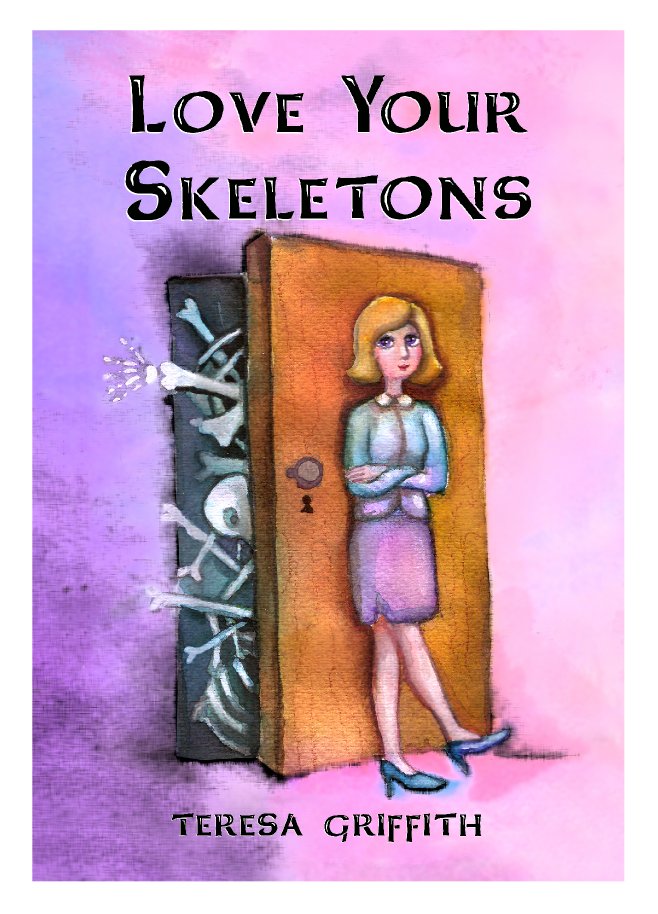 The Story of the Cover
In most books, the publisher, independent of the author, hires an illustrator and cover designer to create the artistic "look" for the book. Love Your Skeletons is self-published using Lulu.com, so I managed all aspects of the book's creation. As I finished writing the text of the book, I began to search for an artist. I stumbled on a skeleton T-shirt on Zazzle, and traced it back to a blog by an artist in Bulgaria. I was enthralled. Within two weeks, a contract was written for Biliana Savova to be the illustrator of the book. She drew all the line-art drawings for the interior of the book, including the skeletons you see here and there on this website, and created the beautiful watercolour artwork for the cover. It is one large painting, so that the colour wraps around the spine.
Biliana was such a pleasure to work with! It was a joy to meet with her regularly on Skype and see the latest drawings. She was always open to comments, and helped a little on the cover design as well. It was Biliana's idea to make the cobweb and pile of bones for the back cover. She is incredibly talented, and a lovely person!
Biliana's Biography
I am living in Sofia, Bulgaria. I'm a 31-year old illustrator and painter.
I am a graduate of National Academy of Art, Sofia, Bulgaria, with a masters degree in Children's Book Illustration and Print Graphic. Since 1990, I've published many children's books and textbooks with major Bulgarian publishers, including Prosveta, Anubis and Lettera. I currently work as a children's book illustrator, painter and designer for a few publishing houses.
Biliana's Flickr
Biliana's Zazzle shop
Biliana's Jewllery
Biliana's Facebook page for her jewellery
Biliana's blog