We all get bogged down in our skeletons sometimes, or even just in the stressers of daily life. Do you ever just want to just feel good again? Or just want it to be over, whatever "it" is?
We all do! We all feel frustrated with our situation or with ourselves at times. Being mad at yourself, or disappointed in yourself, is the toughest place to be. Sometimes we are frustrated because we know we can or should handle things better, and sometimes it's just because we feel like we aren't living up to our expectations or goals. And this can really take your self-esteem and self-appreciation down a few notches. Plus, you can't get away from yourself, although many have tried with the overuse of alcohol and drugs.
We all want to feel that we're okay. We all doubt, at times, if we're normal, or if we are a "bad person," or if we are worthy of anything good in our lives. When things are really pressing on you hard, it's okay to seek relief, just to want to feel okay. It's absolutely 100% okay to just wish things were different for a while. It's absolutely 100% okay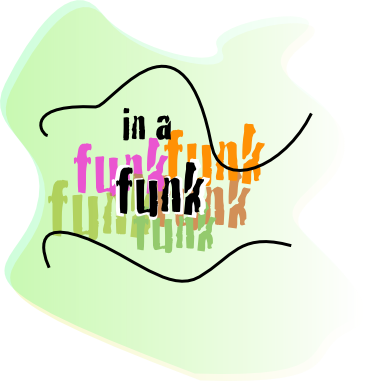 to want to just do something for fun, to take your mind off your troubles and help you feel okay. It's 100% okay to distract yourself sometimes, just to get your mind out of the hole it's been in. Sometimes that's the only way to get out of a "funk" — a bad mood that you woke up with or developed over the day that you just can't seem to shake.
If there is something you enjoy doing strictly for fun, and it isn't hurtful to you or anyone else, go and do it! If you have a hobby that makes you happy — golfing, knitting, painting, gardening, whatever — make some time today to go and do it for a little while. The world will not fall apart if you stop working for 20 minutes and have fun. You will feel entirely better for taking time out for fun, and it will help you "to feel okay." You are whole, you just forget it sometimes when you get the blinders on, working with your nose to the grindstone, or spend too much time thinking critically about yourself. You are awesome, you just forget sometimes.