I know a man, let's call him Doug, who recently left his job because he was so unhappy working for that company. He frequently complained about how badly the company treated him, how he was being treated unjustly, and how he wasn't being paid what he was worth. He often asked for an increase in his wages, but was always denied. To him, it was extremely frustrating and he felt totally unappreciated.
Another friend of mine also knows Doug. From his perspective, this guy Doug was a real jerk every time he dealt with the company about any problems that arose. His manager denied his requests for a raise, most likely, because he was such a sh*t disturber and was always so rude, they couldn't give him more money on principle. He was difficult to deal with and always had a huge chip on his shoulder.
Well, luckily for him, Doug got another job which paid far more and offered a nice work schedule to boot. He took it, happily leaving the company he had been working for. Wouldn't you know it, less than three months into his new job, Doug's new employer has already told him he needs to work on his people skills (read: be less rude). He's already starting to feel jaded and ticked off at his new employer, and he seems to be making a hobby of meddling in the affairs of his old one.
Can you see it as clearly as I can? This guy is just taking his problems with him wherever he goes. He has not changed, so he is going to keep living out the same themes in his life — being mistreated because he is unkind towards others, and not feeling appreciated because he can't be bothered to appreciate anyone else.
Once again, the teachings of Joseph Campbell, from The Power of Myth, contain great wisdom about this.
"There is a Polynesian saying:

Standing on a whale, fishing for minnows.

We are standing on a whale. The ground of being is the ground of our being, and outward turned, we see all these little problems, but inward, we are the source of them all. That's the big mystical teaching." – Joseph Campbell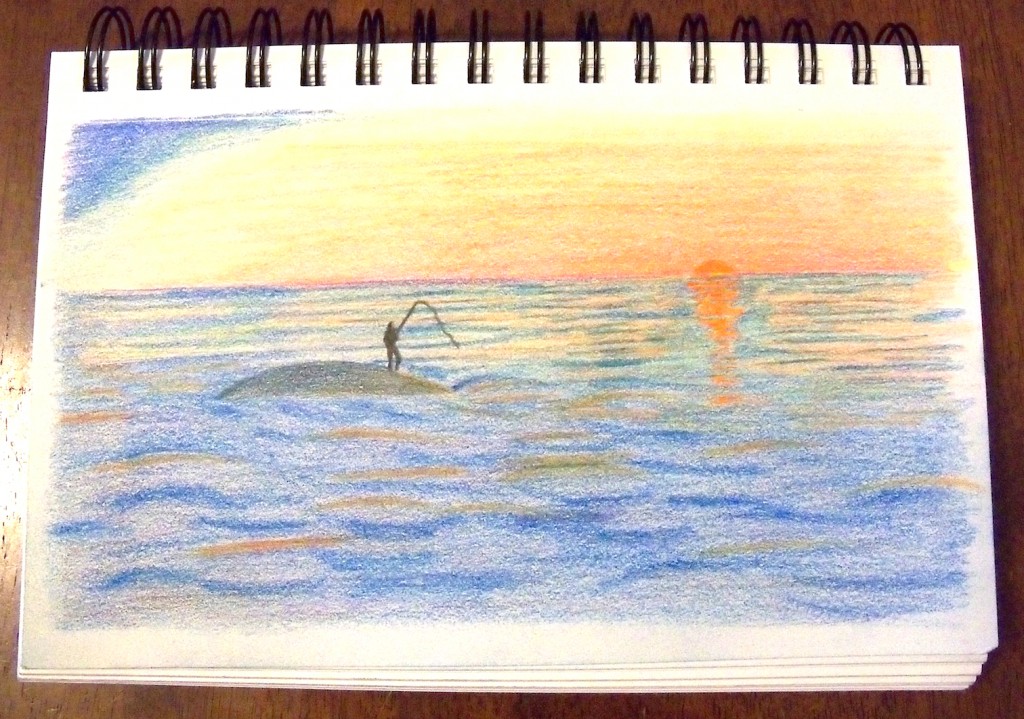 Do you see any recurring themes in your life? What whale are you standing on? You can fish for minnows if you like — look around you for the cause of your problems — or you can realize the whale you are standing on. Put your fishing rod away, look down and think about it. Standing on a whale does not make you a bad person — it just means you're human. 🙂