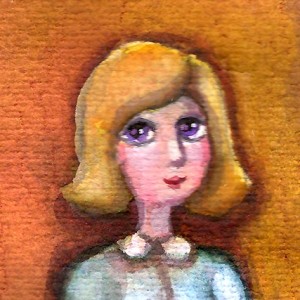 I tweet pretty often now (follow me at LoveYoSkeletons), and I saw a great one today by Deepak Chopra:
Every problem is open to a spiritual solution. It is found by expanding your awareness, moving beyond the limited vision of the problem.
How true. I thought that I might be able to help you with some ideas on how to move beyond your vision of the problem, or change your perspective.
When you are really struggling, really in the thick of things and perhaps even fighting depression, try these thought-starters:
– What might I think about this in 20 or 30 years? Will it seem like such an awful thing then?
– What might my mate or best friend have to say about this? What would his/her perspective be?
– Is this actually life threatening? (Often, we feel afraid like something is life threatening when it isn't.)
To really make the shift Deepak is talking about, however, we should look into the non-physical realm. Sit quietly, take a few deep breaths and come back to the present moment. Ask yourself (pause after each question to see if an answer "bubbles forth" into your mind):
– What would my angels or spirit guides have to say about this?
– Sometimes there is a solution "out of left field." It might even seem to be unrelated to the problem. What might that be?
– How could I take better care of myself?
That last one might seem a little "out of left field" too, but if you think about it, when we take better care of ourselves — love and appreciate ourselves — our energy flows more smoothly, our anxiety goes down and the spiritual solution becomes apparent or simply takes care of the problem. It is not complicated: you know how you may have been mistreating or not loving yourself. Connect with Spirit and connect with self-appreciation (and do something fun!) and most problems disappear in the wind.