I have been thinking lately about thinking. I think A LOT! And so do you. We are virtually always thinking — the only times our brains stop is when we are sleeping or deeply meditating. Every other moment of the day, we are thinking about something — or many things all at once. But do you realize what you think about really matters!?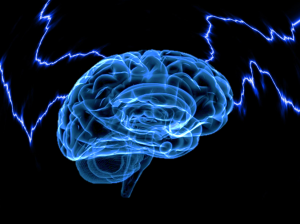 I've been paying attention lately to the effects of my thoughts. Sometimes, what I think about actually happens, right in front of my eyes. Other times, it happens later on. Things I consciously think about — especially things I fantasize about or really ponder for a while — Actually. Come. True. It's neat, but it scares me at the same time! Am I at risk of getting into a car accident because I think about them sometimes? Yes, but I'm also at risk of living, and life is so damn risky, have you noticed!?!? 🙂 (I just can't sit around doing nothing, so the regular risks of life are okay with me.)
The biggest thing I have noticed though, is how my thoughts make me feel. I have done some experiments on myself 🙂 and tried changing my mood by changing my thoughts. I have found that I can absolutely change how I feel by thinking happier thoughts (I never make myself feel worse, at least not on purpose). I have noticed that sometimes I feel icky because of my negative mode, and if I want to feel better, I can do it. It isn't instantaneous, but in the course of a minute or so, I can actually make myself happier by just thinking of the feeling of positive anticipation, or reminding myself that the future is bright, and I have lots of good things to look forward to. I don't even have to get specific, I can just think that I'd like to have more positive anticipation, and if I think that way for a minute or so, I really do start to feel that way. It might take longer if I'm more "down," but if I'm feeling neutral or bored, it is surprisingly easy.
One key is to stay very much in the moment. You have to be aware of exactly what you are thinking, as you are thinking it (or close). So, that is the first step to being able to change the way you feel. Whenever you feel bad, try to grasp what thoughts led you there. Then, you can go general or distract yourself (read more here).
– – – – – – – – – – – –
I found this cartoon that matches so nicely…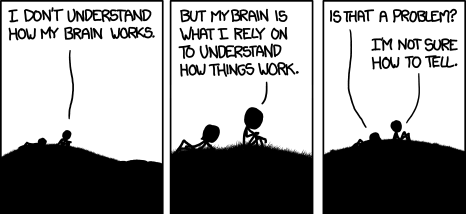 (From here)