I love to go for walks. It feels good to get my body moving — legs and arms swinging — and I like the sun on my face and the breeze in my hair. I wanted to share a few tips to get the most out of a walk!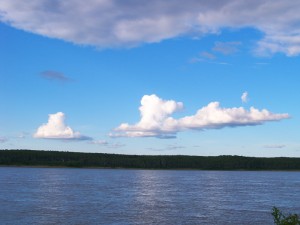 Start with gratitude. Look up at the sky. Appreciate the fresh air, sunshine, noisy neighbourhood dogs, whatever!
Go at any time of day. Some people swear by the early-morning walks, but I say go for a walk whenever you have time. Sometimes, a walk after supper is perfect. Maybe a walk at lunch from your workplace is the way to go.
Keep it short. We're all busy people! You can get a huge benefit from even a short walk, and if your walk makes you late for other things, that only adds to your stress.
Don't push yourself. Sometimes, you will feel like taking on the world, walking fast and energetically. Other days, you might feel more like sauntering along. Whichever way it is, go with it.
Don't let the weather stop you. Sometimes, it's fun braving the cold or rain to see what you're really made of! If it's cruddy, you can always cut your walk short, but I often find I enjoy my walks in mediocre weather just as much as the fair-weather ones! You'll notice different things and see the world around you with new eyes.
Like aps? There are lots of free aps for tracking your walks, to see how far you went or what route you took. Just don't be glued to your phone — put it in your pocket and forget about it. Simply search "walking" and see what you can find.
Be safe. Depending on where you are walking, you might need to take some measures to be safe. For some, it might mean taking a friend with you. For me, sometimes it means taking a can of bear spray and knowing what to do if I encounter a bear when I go walking on a forest trail!
Go often. Don't save going for a walk for a special occasion. Go as often as you can! Take your kids or dog, if you have them — they will benefit from the fresh air, too.
Acknowledge the people you meet. Be prepared to smile and nod, or say hello, to the people you make eye contact with along the way. Even in big cities, there are micro-communities of walkers and if you start doing it regularly, you will start recognizing people and your world will become a friendlier place.
Stay in the moment. As you walk, try not to let your mind wander away from where you are right now. It's easy to start thinking about things you need to do, or phone calls you need to make, but you will get the most out of your walk if you can stay in the present moment as much as possible. As you practice, you will find yourself doing it more and more, so keep at it!