Gratitude is so important to focus on. It makes the difference between smelling the roses and just inhaling a different flavoured air.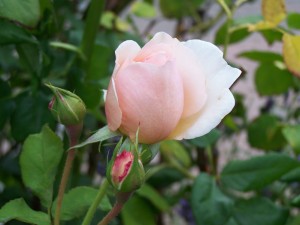 Making a list of things to be grateful for is nothing new. Many people keep a gratitude journal to help them to remember all the things they have to be thankful for. I think we all know intuitively that this is a good practice, and that connecting with gratitude is the way to a more enlightened life. There is a little more to it than just scribbling in a book, however.
Mindlessly writing is mindlessly writing. It doesn't matter what's actually getting onto the page. When you are making a list of things to be thankful for, do so consciously. Pause and really picture what it is you appreciate about that thing. Connect with the wonder of it, the beauty or the specialness. This isn't a "head-thing" — making a longer list, or adding more adjectives (details). It's a "heart-thing." Activate your imagination and feel the appreciation grow.
In fact, if you think about it, sometimes when you are thankful for something what's actually active in your vibration is the very thing you don't want. For example, you could be thankful for your health, but in your mind, you are thinking of this-or-that person who has the flu, and *whew* you haven't caught it yet. If you continue down this road of thinking, you may end up with the flu after all, because of the Law of Attraction. You spent more time thinking about the flu than thinking about how healthy, energetic and spunky you feel! This may actually explain the increase in cancer we are seeing lately. Rather than focusing on being healthy, people everywhere are focusing on the illness, the symptoms, the treatments, and the deaths.
Shift your focus. Be sympathetic to those who are ill, but don't forget what it means to be healthy. Be more grateful, but make sure that your focus is on the thing you love and the gratitude or appreciation itself. In fact, just changing your lingo from "gratitude" to appreciation can be enough to remind you that it's all about the positive aspects, the light, and the beauty.
Note: You may like to join the Gratitude log — a place to post whatever you are grateful for!