Intuition is how your higher self speaks to you. It is a message or a feeling about what action to take to follow the best course of action for you. What sort of "best course of action?" The action that will help you thrive or grow the most, to help you fulfill your destiny or become a more enlightened being. Sometimes, it is the biggest "stretch" — it might involve major change or facing a fear. But isn't that always where we grow the most?! 🙂
Detailed Messages/Knowing
The most powerful way that you can hear from your intuition is in a specific message from your higher self. This is usually more complicated than "yes" or "no," and might be a detailed message or more of a "knowing." You might:
– out of the blue have an idea about how to proceed on a problem
– feel like you just found your life's purpose
– learn about something new and feel uncannily drawn to it
– suddenly know what you should do next
– feel amazingly inspired to do something
– feel like you know that you will have all the resources you need to take this inspired action.
From my experience, this type of divine inspiration can strike at any time, and the more you listen to it, the more frequently it happens. I bet you can think of a time when this happened — when you suddenly just KNEW what to do. For me, this inspiration often comes first thing in the morning (or even before I am fully awake), so I try to keep a note pad nearby so I can jot down the idea.
Here are a few things that can make it happen quicker:
1. Acknowledge that you have intuition, and make it known — write it down in your journal, on a markerboard, vision board or wherever — that you want to connect to it more.
2. Tell someone (verbally, out loud) that you want to hear from your intuition and that you think you will get an answer to such-and-such (next course of action) soon.
3. As you try to solve some "problem," rather than struggling for the answer, imagine you are loading all the data into an "intuition computer" — just collecting data, and waiting for the computer to spit out the answer. Let go of the struggle.
4. Pay attention to slight nudges/hunches. Feel the urge to take a different route home after work? Do it. Thinking about someone and wondering if you should call them? Do it.
5. Challenge yourself to do something outside your comfort zone, and then trust that you will have the resources to do it successfully. (For me, this was a 7-day solo kayak trip, and that is the first time I received a VERY clear message from my intuition. I have not been the same since!)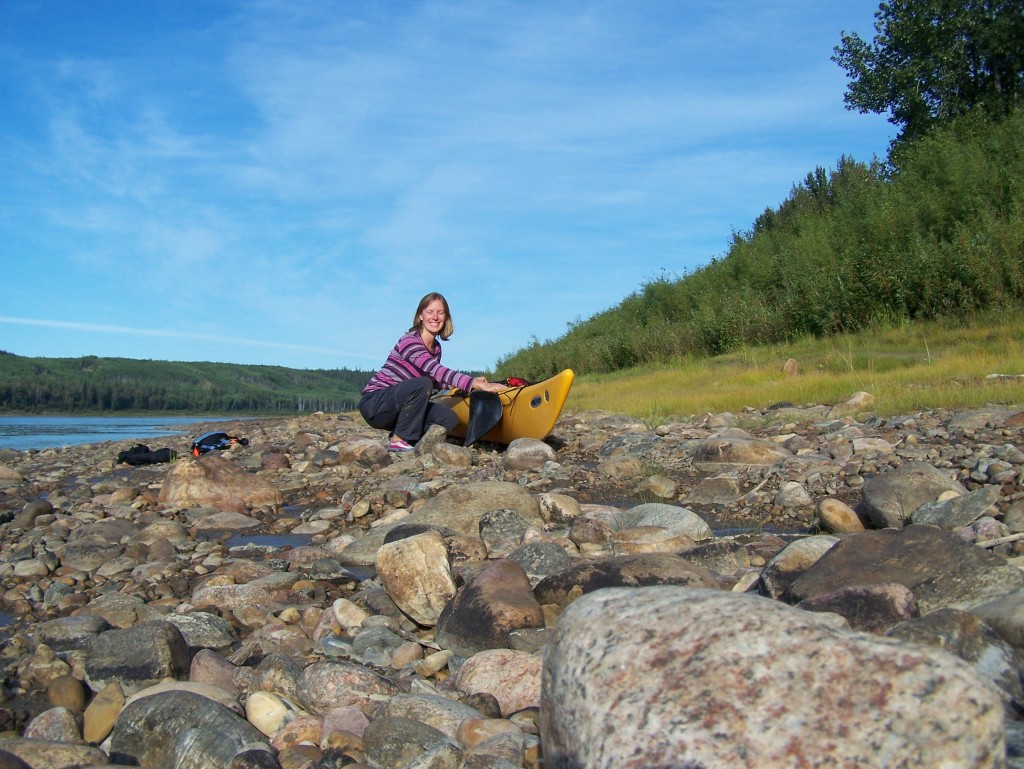 In general, our reality is a result of
– what kinds of thoughts we think
– what kinds of words we say, and
– what we do.
So, if you want your reality to include you hearing from your intuition, you can think about it (acknowledge/imagine, step 1 and 3 above), talk about it (step 2 above), and do things about it (step 4 and 5).

– The "Hearing from Your Intuition Series" –
Hearing from Your Intuition (Part 1) Feel the Answer | Hearing from Your Intuition (Part 2) Tapping Your Imagination | Hearing from Your Intuition (Part 3) Detailed Messages/Knowing | Hearing from Your Intuition (Part 4) Centering Yourself